The Ringette Ontario High Performance (AAA) Program focus is on elite level development and creation of a competitive program that provides players with exposure to high level development opportunities as well as top coaches in Ontario. The HP Program allows Ringette Ontario selected Coaches, to identify, and develop Ontario's most gifted young ringette players and to provide them with the opportunities to participate in new competitions. Competitions include the Ontario Winter Games (U20 for 2023 event only) as well as potential opportunities at Ringette Canada La Releve camps, the National Ringette League, the Junior National Team, and Senior National Team Programs.
Ringette ON will
Fully operate the High-Performance Ringette program in Ontario
Select coaching staff
Evaluate and select athletes for six (6) teams of eighteen (18) athletes that will compete at the 2023 Ontario Winter Games (OWG)
Program Coordinator Stephanie Rheaume will lead Ringette Ontario's High-Performance Program.
Eligibility
RO High Performance Program is open to athletes from across Ontario who are in the following standards:
Born between 2003 and 2008
Be in good standing with their local Club and Ringette Ontario
Be rostered on an RO registered team for the 2023 season, which can include athletes affiliated to an NRL team or rostered to an 18+ team
Application and Selection
To be considered in the High-Performance Program
Complete Try Out Registration Form
Submit payment of $300 to accounting@ringetteontario.com (Password HP2023 - include Participants full name in the note section)
Attend in-person Selection Camp in July
*Athletes MUST attend one of the two selection camps to be considered for the program.
All Selected Athletes will receive
Coaching from selected high-performance coaches
3 in-person Development/Challenge Cup camps
Access to virtual training content led by sport professionals:
Sport Psychology
Mental Training
Nutrition
Physical Training
Program Weekends
Tryout Weekends - Guelph - July 8-10, 2022 (Western/Southern athletes) and Kingston - July 15-17, 2022. (Central/Eastern/North athletes)
Development Camp - Ajax - August 26-28, 2022.
Development Camp - Sudbury - October 7-9, 2022.
Challenge Cup Event - Southern Region - December 2022.
Ontario Winter Games - Renfrew - February 2-5, 2023.
* Locations will be finalized as soon as possible.
Please note that Ringette's participation in the Ontario Winter Games is female only, so only athletes registered as female are permitted to be part of the 2022-23 High-Performance program.
Once teams are created, coaches and athletes will be introduced virtually, and coaches will have access to zoom platform to start team meetings and team bonding opportunities on a regular basis.
Coaches
Ringette Ontario is excited to welcome back many of our 2022 cycle coaches as well as new coaches into the program for this year's HP cycle. If you are interested in being a High-Performance coach for the 2022-2023 cycle, please review the Coach Application Information and submit your application by Friday June 3rd at 5pm to stephanie@ringetteontario.com.
Contact
Questions regarding the High-Performance AAA Program can be directed to Ringette Ontario's Program Coordinator Stephanie Rheaume at stephanie@ringetteontario.com.
---
Canda Winter Games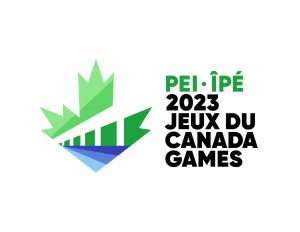 ABOUT CWG

Featuring 19 sports, including ringette, the 2023 Canada Winter Games will welcome up to 3,600 athletes, managers and coaches and more than 20,000 visitors. Forecasted to generate a significant economic impact, the 2023 Games will provide a stage for Canada's next generation of national, international and Olympic champions to compete.