#WeAreRingette - Life with Penny
---
---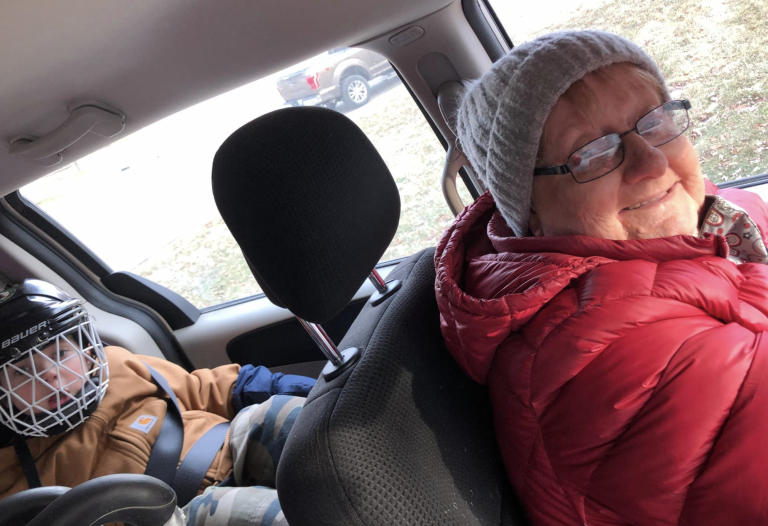 ---
If you had the opportunity to talk with someone about ringette, and yes, ringette is new to them, what would you talk about? Would you talk about the sport itself, or what about the opportunities? Somewhere in between, would you talk about how amazing the ringette community is? Each person within the community, from coaches, players, officials to facilitators, has a mass impact on why our community is the one to beat.
Today, we want to highlight one extraordinary person from the Chatham Ringette Association; Penny McCullough. In Penny's own words, she said, "I am the oldest member of Chatham Ringette Association," meaning she has been with the association for more than 40+ years. It's people like Penny that genuinely make our community what it is.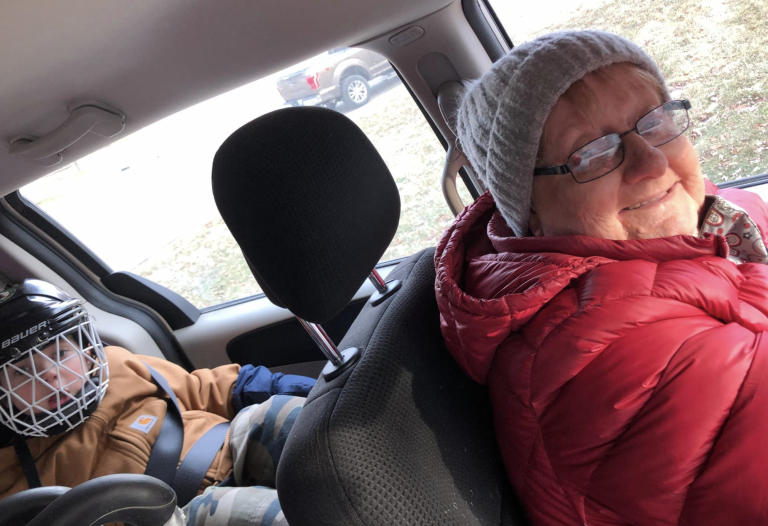 Some people get involved with ringette because they have a child in the sport. This is why Penny did, but she is still involved is phenomenal. She mentioned to us, "I started because my daughter played, but the reason I have stayed with it is that I made myself. I involved myself in the running of the association. I wanted to know how things were running and wondered how only 4 to 6 executives were doing it all." Throughout our conversation, we loved not only the passion she showed for her position but the true passion for the sport itself & the women as a whole. "As time progressed, more people joined, we chose our spots that we thought we could do. It wasn't easy, but we did it."
It's 2022, and we are still fighting for equality in sports for females. When chatting about the importance of females in sports, Penny mentioned, "Seeing girls put in a place where they were before was important to me, and I believe this caught my attention. At this time, girls were not allowed in our arena or to be in sports." So the minute she saw that "girls were all set to do something previously unheard of, was great!"
To see this kind of shift in girls' sports back in the later '70s. Penny said, "We handed the girls skates and a bit of equipment, told them we are giving you a sport where you can achieve anything." This was the drive-in Chatham.
Since the start of ringette, we have seen so much change, from our rules and regulations, association growth and even the growth in participation. If you think about it, we still have a lot of work to keep ringette top of mind. As part of the ringette community, we have the power to achieve this so we asked Penny, "If you had a chance to sit down and encourage someone to play ringette, what would you say?"
Penny said, "Ringette is for life. I started as a parent, moved my way, and helped start our Learn-to-Skate program, now known as FUN1. Of course, people can look up ringette, but I believe the human connection is key to promoting our sport. The fundamentals you learn, the character traits to gain, and the relationship you build within ringette help strengthen each person. Ringette is more than just a sport."
Being a coach may be one of the most important role models in an athlete's life, so we asked Penny, "What piece of advice do you have for a fellow coach?" Penny said, "Ringette is a community. Ringette is a family, so if you have a daughter or not, you will have 200+. These kids will help keep you young, but in the end, enjoy the journey of being a coach. In the end, have fun."
As we move forward in our #WeAreRingette campaign, we hope to bring to light all the amazing people within our sport & put a human connection to it.
If you have a story or know someone who has a story - please email Cassie @ cassie@ringetteontario.com.